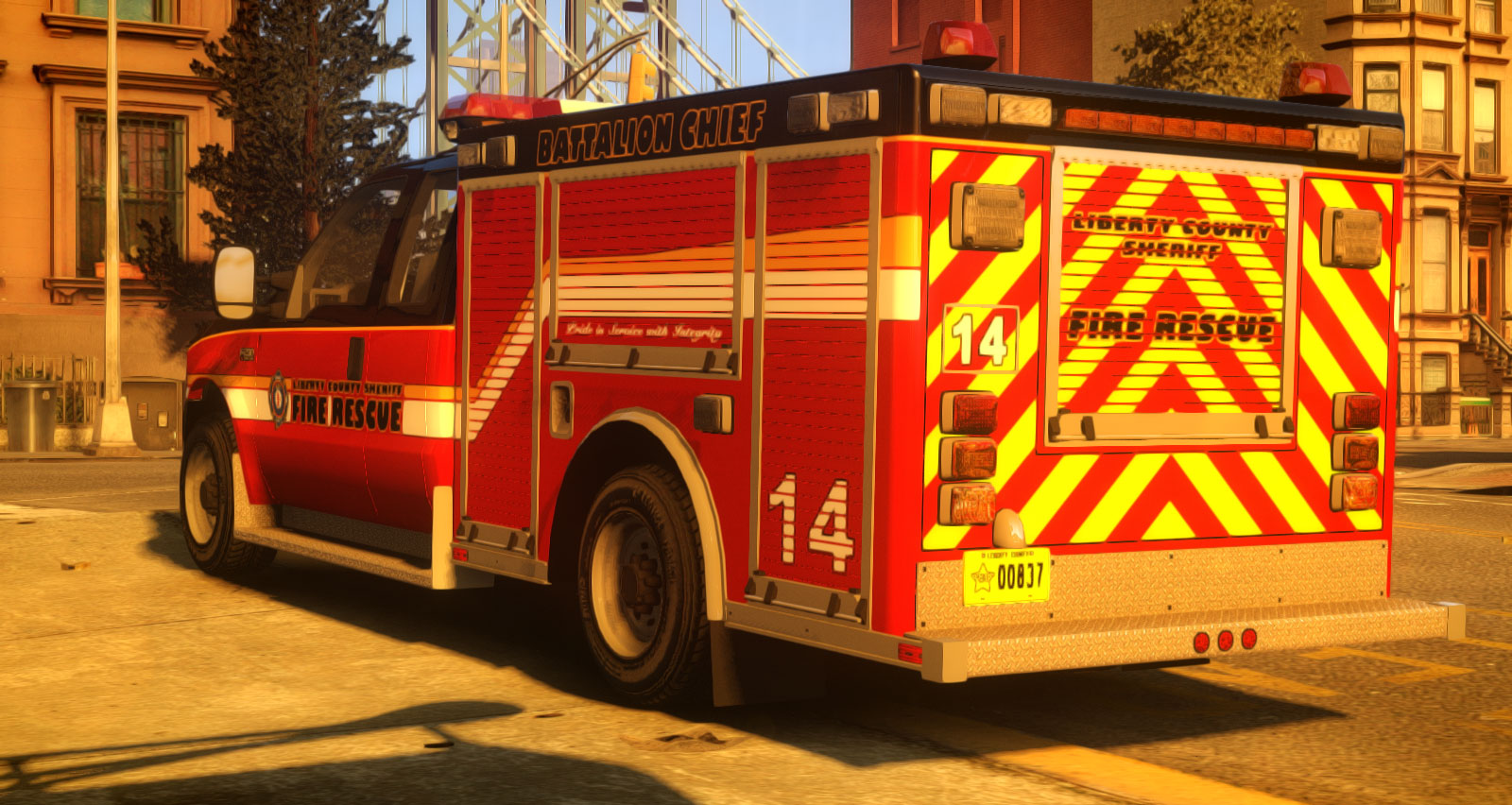 Optimized for: Ambulance
Lightbar: Federal Signal Streethawk
Additional Lighting: Federal Signal Vector pods; Federal Signal Signalmaster; Whelen 600 Series Super-LED lightheads; Whelen 700 Series Halogen Scene lights; Whelen 900 Series Super-LED lightheads; Whelen TIR4 lightheads
Multiple Liveries: Yes
Additional Notes
The fading halogen effect that this model uses for the halogen lighting will not work unless the WRNL flashers are switched off at LSTG 3 and pattern C-08 is selected(this pattern is set to default by means of the provided configuration file), only use the WRNL mode for takedown mode.
Terms of use
You may:

Replace or edit textures for personal use.

Create and redistribute liveries of your own using the provided template.
You may not:

Circumvent any protecting measures to edit models.

Use any of the work included in this archive for your own financial gain.

Redistribute or re-upload this archive and its contents on any other website other than modding-forum.com without permission.
Files Included
ambulance.wtd
ambulance.wft
pictures
readme.pdf
template.jpg
f250_config.ini
handling.txt
-Cab is original Ford F350 by Ubisoft and modified into the 2001 Ford F250 XL Super Duty by KevinDV(all F250 components such as the bumpers, headlights, grille, dashboard, mirrors, badges, etc. were modeled by KevinDV)
-All lighting components, Rosenbauer mini-rescue rear, rims, Motorola radio(including exterior accessories) were modeled and mapped by KevinDV
-Federal Signal Smart Siren unit and textures by Ridgerunner
-All other textures as well as the livery and template were made by KevinDV, license plate texture by gfxle
-Conversion to GTA IV done by KevinDV
-Handling line made by Sgt.Kanyo
Display Credits
Installation Instructions
-Use SparkIV or OpenIV to import the ambulance.wft and the ambulance.wtd into GTAIV\pc\models\cdimages\vehicles.img
-Copy the provided "f250_config.ini" into the GTAIV\ELS folder and replace the line associated with the model in the "_SLOTCONTROL.ini" with the "f250_config" and ensure the status = on
-To install the handling line found in the "handling.txt" file, navigate to the "handling.dat" file in the GTAIV/common directory and open it(ensure you have admin permissions), then proceed to find the "AMBULANCE" line and replace it with the one provided.
Display Installation Instructions