2022-05-29

The marked CVPI has been released and the Caprice versions have been updated for compatibility: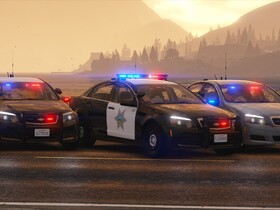 ---
2020-01-25
The ELS Caprice has been released.
---
Original Post
I'm currently working on fictional Blaine County Sheriff cars. My plan is to make marked, slicktop and unmarked versions of the 2013 Caprice, the 2018 Charger and the 2016 Ram. More cars might follow in the future. The marked cars will be equipped with an RX2700 and lights either in the grill or on the pushbar. I'm open for suggestions for the light setup in the rear, my current plan is to either only add hideaways in the taillight or two lights in the rear window.
I'm going to be working on each car one at a time, and therefore also release them separately as soon as they're complete. For now, I have some newer pictures of the Caprice I've shown in the gallery last month. Since then, I've been working on a more accurate Setina PB400 model and a new Unity 335 LED spotlight.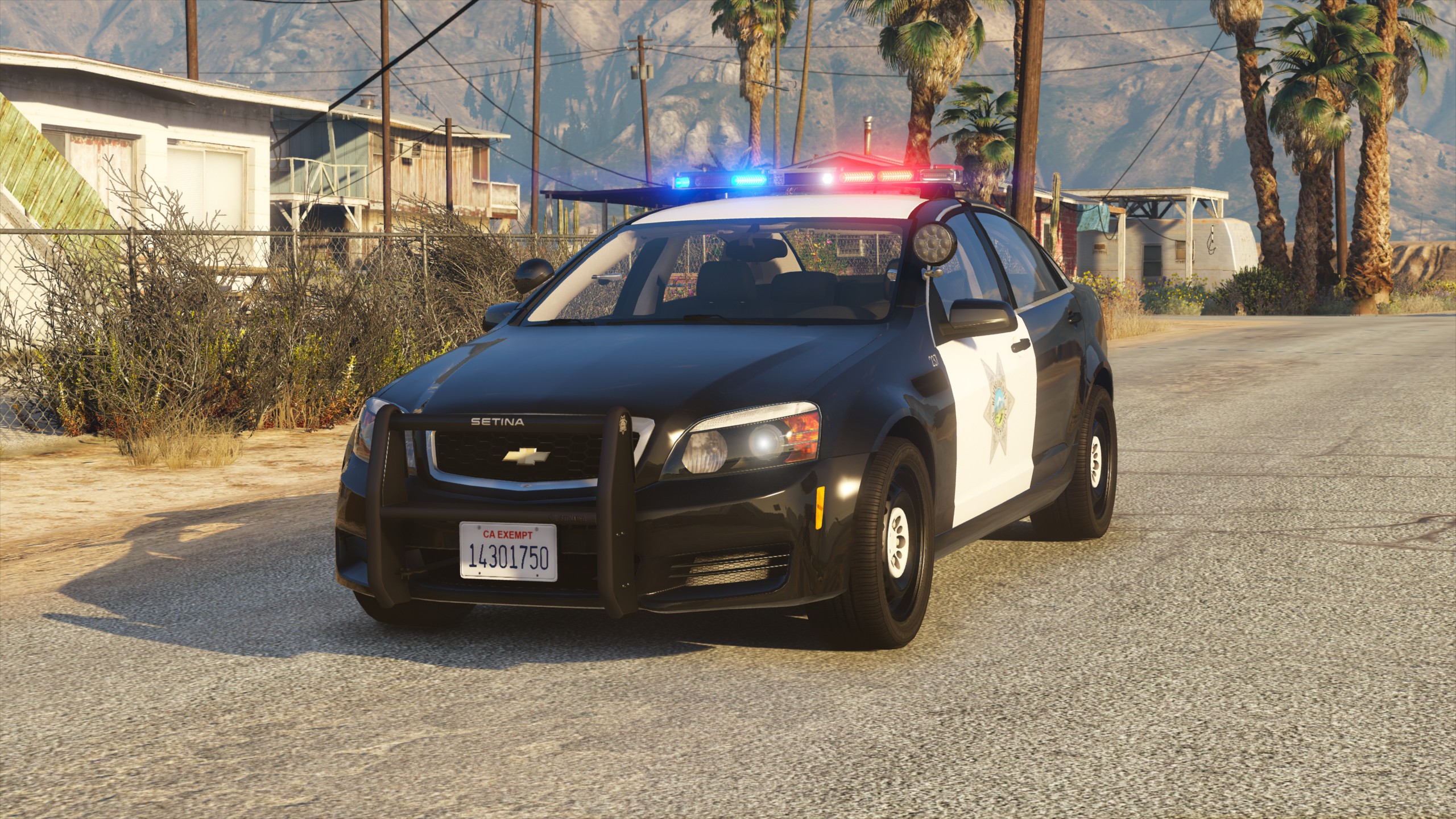 The next step will be to add lights to the pushbar, after that, I will continue working on interior equipment.