Update: It is now released!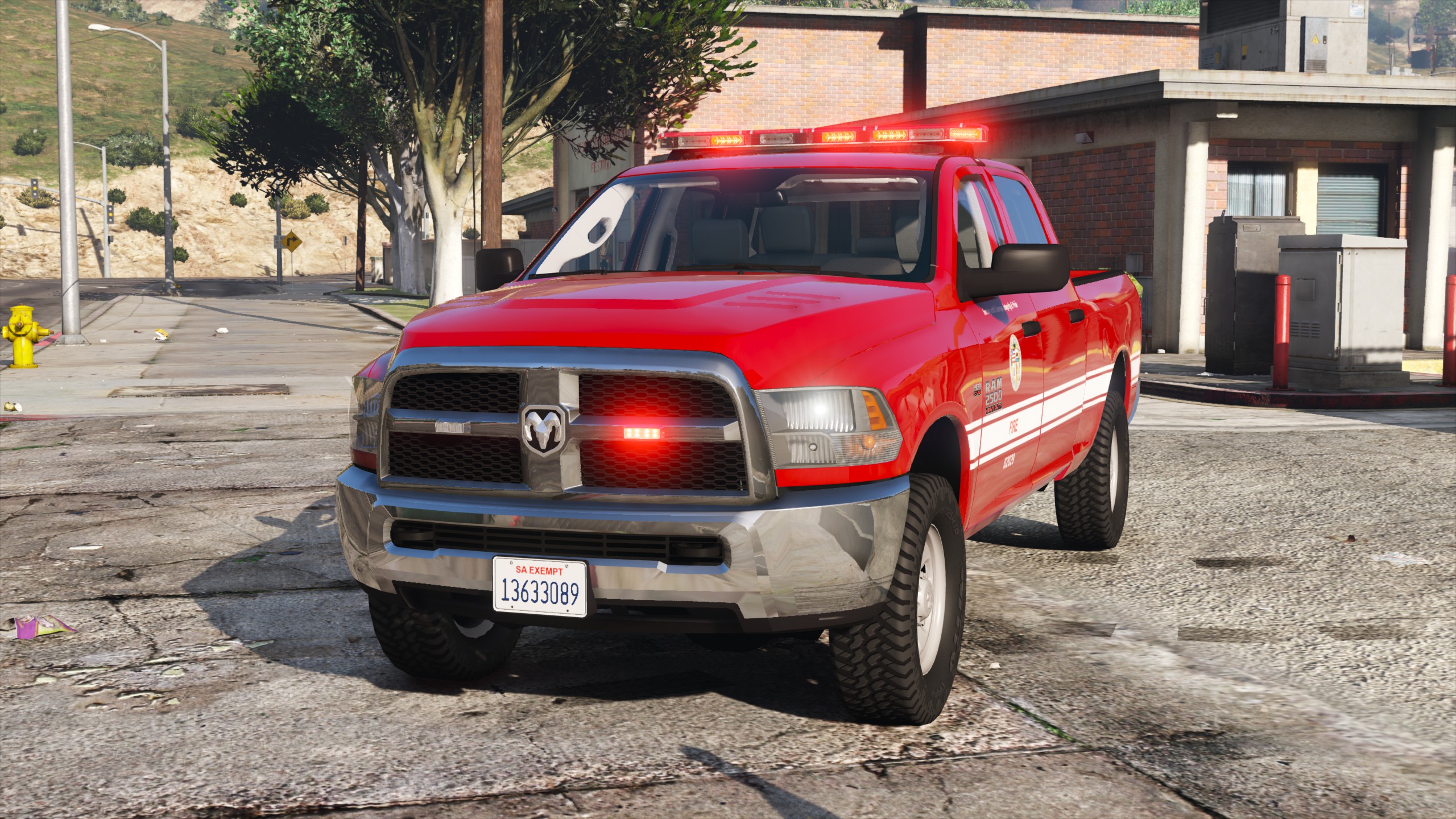 My current project is an LAFD Utility Ram 2500, using the base model by Kane104. It is inspired by these trucks used by the LAFD. It's not going to be an exact replica, the light pattern for example is more like the LAFD ambulances, other differences are because I'd like to finish this quickly to move on to other projects.
Some of you might remember the first pictures I posted when I started working on it last year. The RX2700 is a completely new model, all created from scratch, including custom textures. It has been in progress for almost a year, but I managed to complete the model only recently, thanks to reference images and feedback from Kane104 and OfficerFive0. There's still some work left on the lightbar, mostly the texture for the circuit board and a few minor things. An interior console is still in progress and I'll most likely also add a rear rack like the one the real car has.