Update: Now released!
___________________

To complement Kane104's marked LAPD-style LSPD Caprice, I've been working on two more versions: a slicktop and an unmarked 2013 Chevy Caprice PPV 9C1.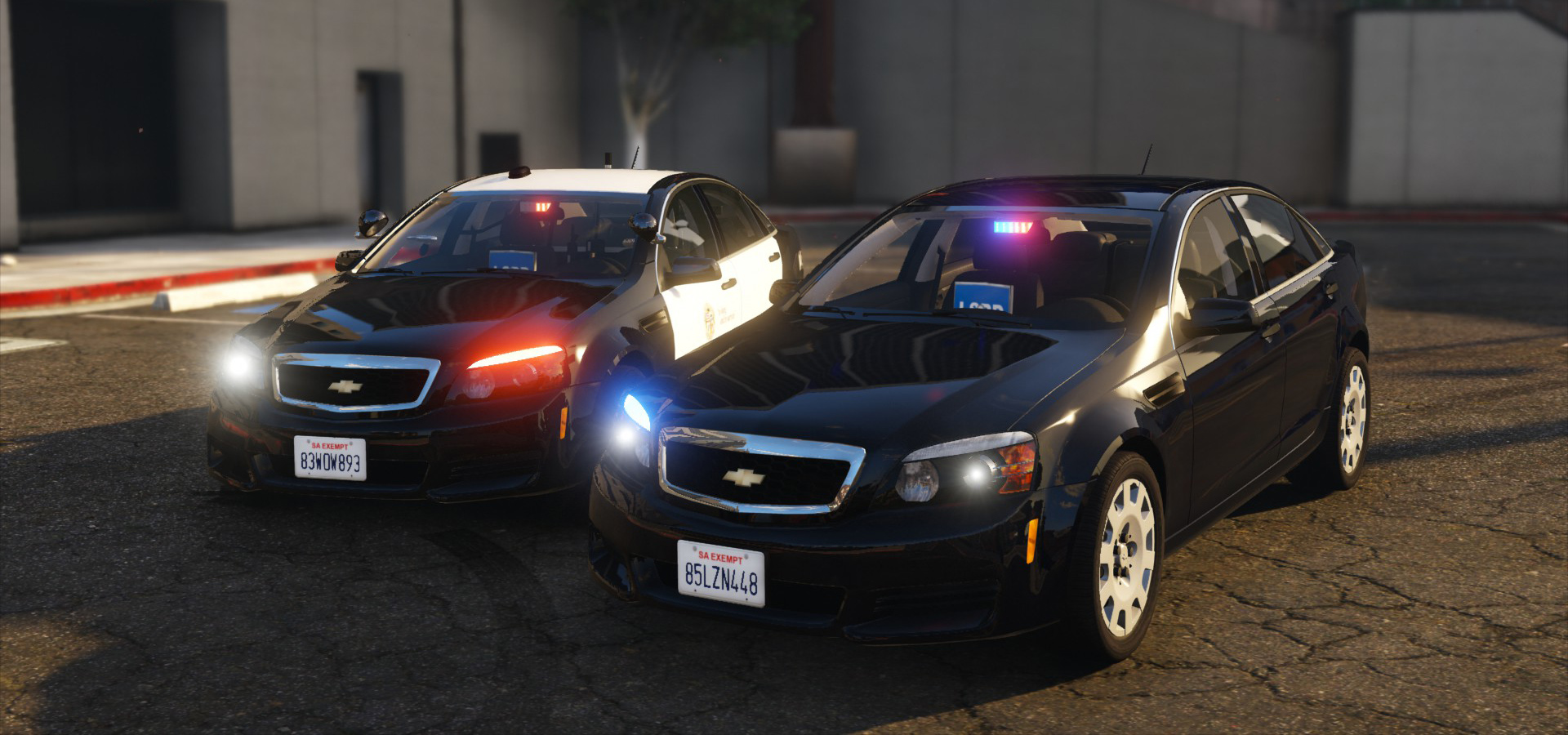 They're based on LAPD's older unmarked and slicktop setups with Federal Signal Cuda TriOptics dash and deck lights. Although the LAPD does seem to actually use unmarked Caprices with the FS Spectralux, this setup is completely fictional.

Both cars are currently being tested and are hopefully ready for release very soon.