Federal Signal ES100 Speaker 1.0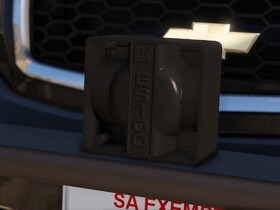 Notes
Accurately scaled to real dimensions.
LOD polygon count:
- L0: 656
- L1: 304
- L2: 100
- L3: 44
Credits
ES100 speaker modeled and textured by Cj24.
Terms of use
You may modify this modification and redistribute your edited work provided that correct credits are given. Unlocked versions of this modification may only be redistributed if you provide a link to the original download.
You may not use any of the work included in this archive commercially or convert this model to other games or platforms.
If you use this part in a modification, I would appreciate if you would post your mod in our Showroom.