Whelen Legacy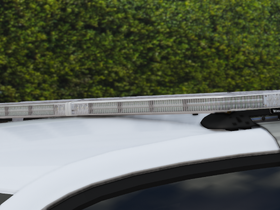 If you want to use the colored inserts, make sure to remap the reflector to the corresponding color, the same goes for the smoked lens variant.
This lightbar is already scaled, but you will have to adjust the brackets to fit the vehicle, and move the lightbar's wire down into the car's roof.
If you want the smoked lens version, make sure to replace "lightbar_glass" with "lightbar_glass_smoked" in zmod and the ytd.
Important!!!
DO NOT CALCULATE NORMALS ON THE BRACKETS
Credits:
Whelen Legacy scratch modeled by Five0/OfficerFive0
converted to gta 5 by Five0/OfficerFive0
tir texture by Five0/OfficerFive0
groove, reflector and screw textures by neonlazer
emis textures by CJ24, edited by stienberg
Pictures taken by L1mited
By downloading this file, you agree not to redistribute as your unlocked resource, unless permission is granted by the Author (Five0/OfficerFive0)
Please DO NOT claim you "Heavily Edited" this file, if all you did was move some vertices, or scale.