SoundOff's Intersector module, accompanied by their mirror and surface mounts.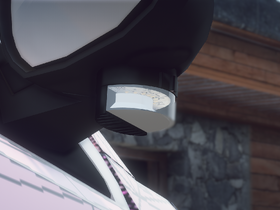 Once I get a bit more well versed in this scratch modeling I might come back and give the reflector more detail...
[DEV] Soundoff Intersector - Frost88.rar

You know the rules...
Do not reupload as your own.

Do not upload "edited" versions without permission.

DO NOT use this part to make any profit in any way, shape, or form.
Discord: https://discord.gg/Xw8AzhB